project clean: our streets, our parks.
Raasin in in the Sun and Austin Black Pride "Team up to Clean up" with the 12th and Chicon Alley Beautification and Social.
Founder of Raasin in the Sun takes pic with owner of "Touch of Soul 512" … A soul food restaurant located on 12th & Chicon St.
Watch the Recap video of the morning clean up to the evening social.
Alley Promo Video - Funny Edits
We're cleaning the 12th and Chicon Alley way and later that evening we're activating the space! If you're itching to be apart of a cool project come out and support! This is what happens when @shellyjblige and I get together for a promo video 🤭😝😂👉💥. Edits by @kris_san13 Sound by @rachellecdavis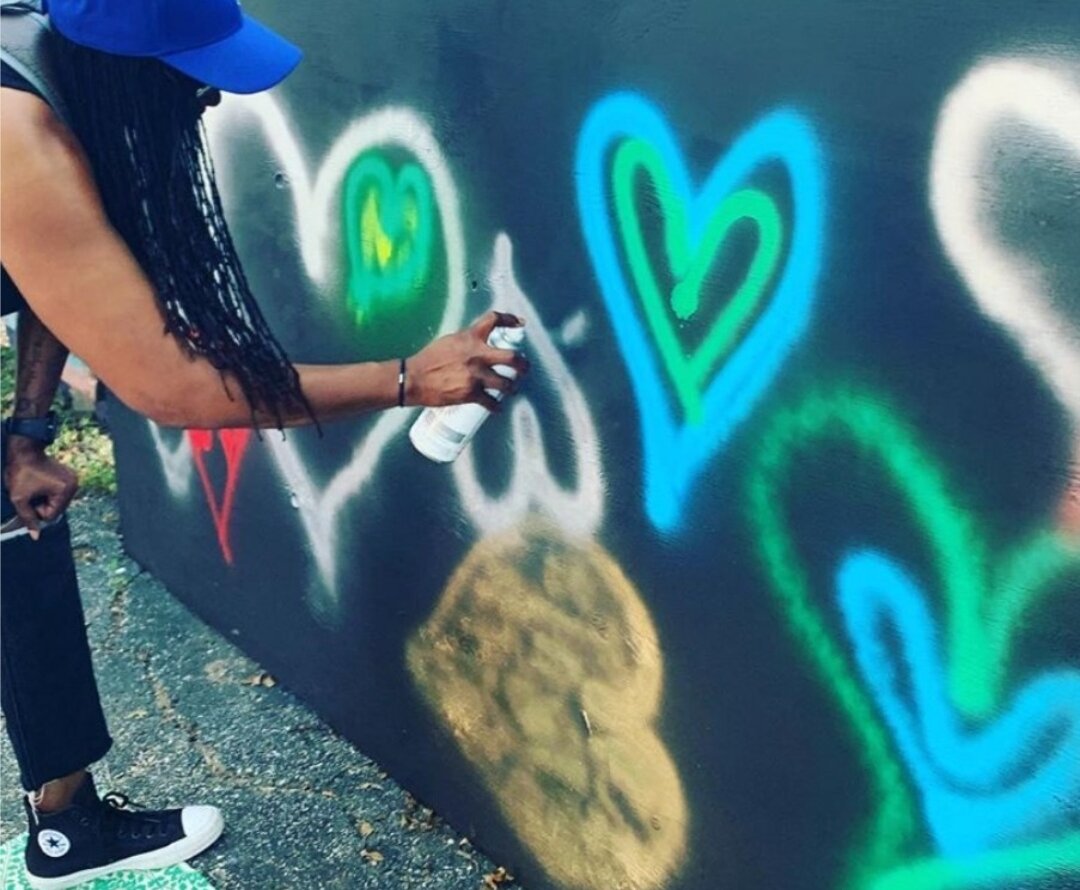 The Alley Clean up initiative is all about exploring creative and innovative ways to provide opportunities to serve within our community. The objective of this project is to improve and beautify the physical appearance of the 12th and Chicon Alleyway, located behind Big Easy, Full Circle Bar, and Dozen Street. In addition, our mission is aimed to unite residents, businesses, and other stakeholders in a way that positively impacts our community.
With some creative thinking and a little work, simple solutions can transform an ordinary alley space into an extraordinary public amenity.
Once the underutilized alley on 12th Street and Chicon is transformed, Austin Black Pride will activate it by holding a free showcase of local musicians, poets, and performance artists revealing the space's transformation.
Local merchants, nonprofits and small businesses will be invited in to table, we will provide free food and drinks, and prominently display the community effort that has taken place.
Project Clean: 12th and Chicon Street Neighborhood
Project Clean: 12th and Chicon Photo Gallery